certified public accountant
Candice Gerlach, Certified Public Accountant, CFE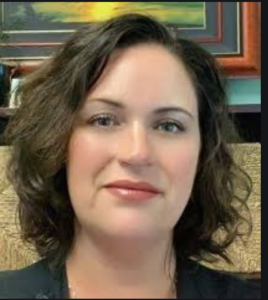 Candice Gerlach is a Certified Public Accountant and Certified Fraud Examiner in San Diego County. She works with individuals, estates, trusts, partnerships, and corporations. As a Certified Public Accountant, Candice has counselled hundreds of clients on general accounting, strategic tax planning, audits, and dispositions. With close to 20 years of experience, Candice and her team bring in-depth knowledge you can trust. Learn more about our services or book a 30-minute consultation to discuss your accounting needs.
Certified Public Accounting Services
A Certified Public Accountant holds federal and state-recognized credentials in the practice of accounting. The CPA title demonstrates that the individual has passed the appropriate examinations and maintained ongoing education as required by the field. An experienced Certified Public Accountant may work as an advisor, general accountant, or fraud investigator.  Our services include:
General Accounting: Whether you own a small business, manage a corporation, or are planning for retirement, a Certified Public Accountant provides assistance with your overall financial management. A Certified Public Account may track expenses, generate reports, plan tax strategy, help with fundraising, and communicate with lenders, regulators, or investors.
Tax Planning: Depending upon the nature of your business, you may require tax planning on a quarterly or annual basis. A Certified Public Accountant offers in-depth knowledge to help you build a tax strategy or prepare for an upcoming audit. Candice Gerlach's unique experience in public accounting, financial statement preparation, audits, and tax-compliance ensure that any compliance issues can be identified ahead of filing. Start planning your strategic tax strategy today with a free 30-minute consultation.
Income Statements: A Certified Public Account generates financial income statements for your business. These reports are used to document revenues, assets, losses, and expenses. Income statements can be shared with investors, support decision-making, and help plan for taxes. They can also be used to identify tax liabilities and areas for increased profit.
Interim or Fractional CFO Services: A fractional or interim CFO is an ideal solution for a business that needs accounting services but does not require a full-time CFO. While acting as a fractional CFO, a Certified Public Accountant can resolve cash flow issues, advise on tax strategy, raise capital, and support growth.
Estate & Trust Planning: A Certified Public Accountant can draft and execute wills, apply for a federal Taxpayer Identification Number, organize taxes, and cancel contracts. In addition, Candice Gerlach and her team can manage probate, determine beneficiaries, work with attorneys, CPS, and enrolled agents. Get in touch with our team with any questions on your estate and trust planning needs.
Audits and Reviews: Many companies use annual reviews as a way to understand the accuracy of their business operations. If more formal insights are required, a Certified Public Accountant can also conduct a full audit of your companies financial transactions and documentation.
Forensic Accounting: Candice's unique background in forensic accounting makes her a valuable resource in the field. If you need support investigating financial crimes, fraud, and legal disputes schedule a consultation today.
Legal Testimony & Depositions: As a Certified Public Accountant with expertise in financial investigations, Candice is an ideal expert witness, consultant, trier of fact, referee, or arbitrator.
Ready to learn more? Read the latest financial insights on our blog, or review our client testimonials here.
About Candice Gerlach
Candic Gerlach is an experienced Certified Public Accountant (CPA). She is also a Certified Fraud Examiner and an active member of the American Institute of Certified Public Accountants. She holds a Master of Business Administration degree, and a Bachelor of Science degree in Accountancy.