certified public accountant in Carlsbad
Candice Gerlach, Certified Public Accountant, CFE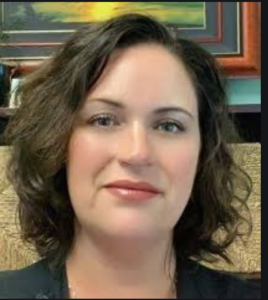 As a Certified Public Accountant in Carlsbad, Candice Gerlach (CPA) provides valuable financial guidance to individuals and businesses. Whether you need support on personal financial planning or corporate ventures, Candice and her team can help. With close to 20 years of experience as a Certified Public Accountant in Carlsbad, Candice has worked with hundreds of clients on general accounting, strategic tax planning, audits, and dispositions. Start by booking a free 30-minute consultation to learn more about our services.
Certified Public Accountant Services in Carlsbad
A Certified Public Accountant (CPA) brings several advantages when it comes to making financial decisions or planning for the tax year. As a CPA, Candice Gerlach and her team provide a range of customized services based on your unique needs. From general bookkeeping to support with legal matters, Candice's depth of experience as a CPA in Carlsbad offers the detailed knowledge you need. Our services include:
General Accounting Services: A Certified Public Accountant can act as a member of your business. By tracking income, creating reports, and planning for expenses, a CPA handles the detailed account management that makes your business successful. This helps you make well-informed business decisions and supports effective communication with investors, clients, and regulators. 
Financial Income Statements: A financial income statement includes a comprehensive report of your business's revenues, assets, and expenses. This resource demonstrates the profitability of your company, identifies areas of loss, supports tax planning, and decision-making strategy. Check out additional financial strategy tools on our blog. 
Annual or Quarterly Tax Planning: With close to 20 years of experience in tax preparation and audits, Candice Gerlach CPA offers in-depth knowledge of Carlsbad tax codes and regional compliance. A Certified Public Accountant not only helps you build a tax strategy, but also facilitates a proactive approach to preparing for audits. Get in touch with our team today for help planning your taxes. 
CFO Services: Did you know that a Certified Public Accountant can act as a temporary or fractional CFO? This is an ideal solution for a business that requires CFO insights but does not support a full-time CFO role. As a temporary or fractional CFO, Candice Gerlach can help resolve cash flow issues, advise on tax strategy, raise capital, and support growth. 
Estate Planning: Whether you are preparing an estate or executing a will, a Certified Public Accountant in Carlsbad can help you through the complexities of the process. From help with wills, applying for a federal Taxpayer Identification Number, or canceling contracts, Candice and her team give comprehensive support with estate, gift, and trust accounting. 
Audits, Reviews, and Financial Compilations: A Certified Public Accountant can verify financial records, conduct reviews, or complete an audit. After a thorough consultation with our team, we can create a plan that serves your specific needs and required format. 
Forensic Accounting, Legal Testimony & Depositions: Forensic accounting involves the investigation of fraud, financial crimes, and legal disputes. Candice Gerlach CPA has worked on several high-profile legal cases and can provide services as a court-appointed expert or consultant. This unique experience makes Candice one of the most trusted Certified Public Accountants in the Carlsbad area. If you need support a financial legal matter or testimony from a Certified Public Accountant, schedule schedule a free consultation today. 
About Candice Gerlach
Candic Gerlach is an experienced Certified Public Accountant (CPA) in Carlsbad, California. She is also a Certified Fraud Examiner and an active member of the American Institute of Certified Public Accountants. She holds a Master of Business Administration degree, and a Bachelor of Science degree in Accountancy.